Click here to access Matthew 19
I loved what Lane wrote yesterday about children. It is so true and we're told to be like children. In today's chapter children are brought up again. This time talking about Jesus blessing them. Think about the picture, Jesus hugging the children loving them and He wants us to be like children. I don't know if you've seen these pictures but here's one of them and a link to the rest: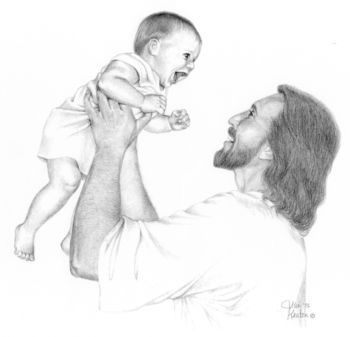 I also like the reminder of the young rich ruler and the importance not to trust in our riches, but be willing to give it all away. It's so easy to trust in the things we see like the paycheck or the trust fund. But God wants us to trust Him alone.